Writing a thesis is designed to drive one mad, I think – this is my second experience with The Thesis, having written one in undergrad as well. My undergrad thesis similarly made me do crazy things (I once took a 3 hour long nature walk in the woods in the middle of the night, as a break from editing, and let's just say I'm not normally an outdoors person), but the bar has really been raised with this master's thesis. Here's a list of things I catch myself doing that make me feel like a loon:
1. Whispering "tell me what your ultimate point is" to books while at various different libraries. One of my secondary source texts has a remarkably forthright passage that starts with something like, "The ultimate point of this book is to: 1. blah blah, 2. &c." Ever since reading that, I began wishing that all these authors would just tell me what their most pertinent thoughts are, in one sentence preferably, so I can determine whether to spend my valuable reading time on that resource.
2. Napping in my carrel at Widener Library – I always thought it was weird that people left pillows in their carrels, especially since it's not a 24 hour library and you can check out books directly to your carrel so it's not a matter of not being able to fit all your sources into a backpack or something. Why not just go home to nap? But now, as I get closer to my full draft due date, I find myself thinking that the pillow-people are geniuses, and I've started thinking about borrowing my carrel-mate's pillow to doze off. It just feels more productive to nap in the library, y'know?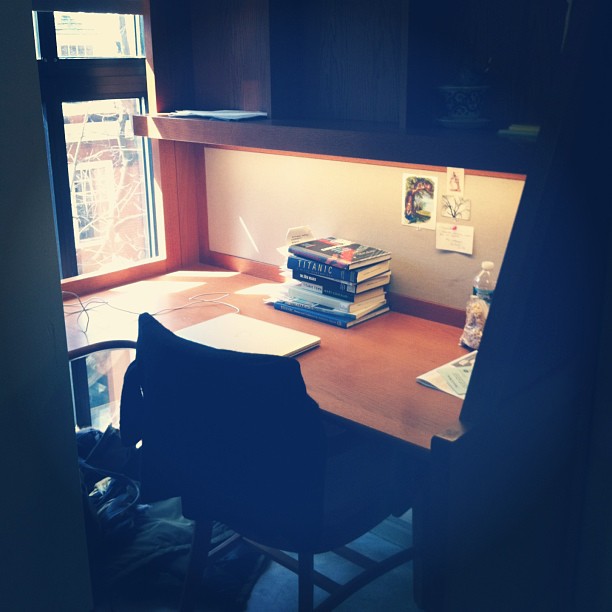 3. Eating while walking. I've long been a fan of portable foods, and would often eat a Nutella waffle while walking to my bus stop when I lived in DC. Now that my time is at such a premium, I've really stepped up my eating-while-walking game and have added hot dogs, cheeseburgers, and burritos into my rotation. I don't think this is particularly crazy (although some of the looks I've been getting say otherwise), but there is this weird downside of occasionally finding rice in my coat pockets. Now, what would be crazy is trying to eat a delicious Darwin's sandwich while mobile: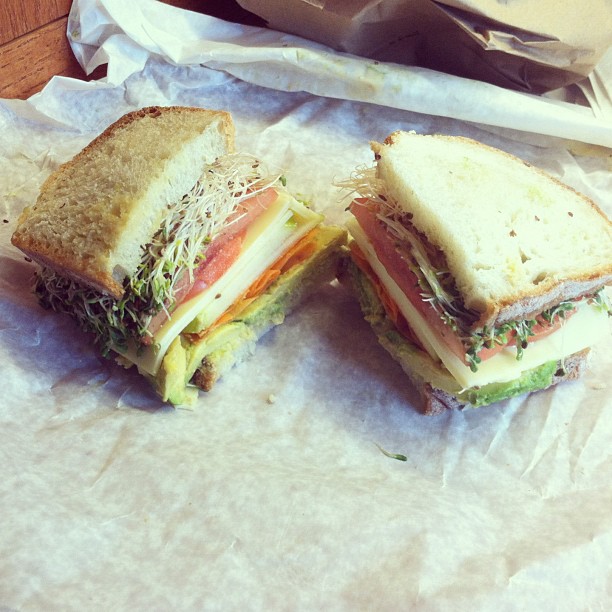 I'm sure I'll have more to add to the list before May 1st…